Volunteering opportunities in Italy: Seeds of future (1 place left!)

Civil economy in the Aniene Valley. Volunteering in Italy for one year – 2 project for a total of 5 volunteers! Starting on March 30
Volunteering in Italy. Project summary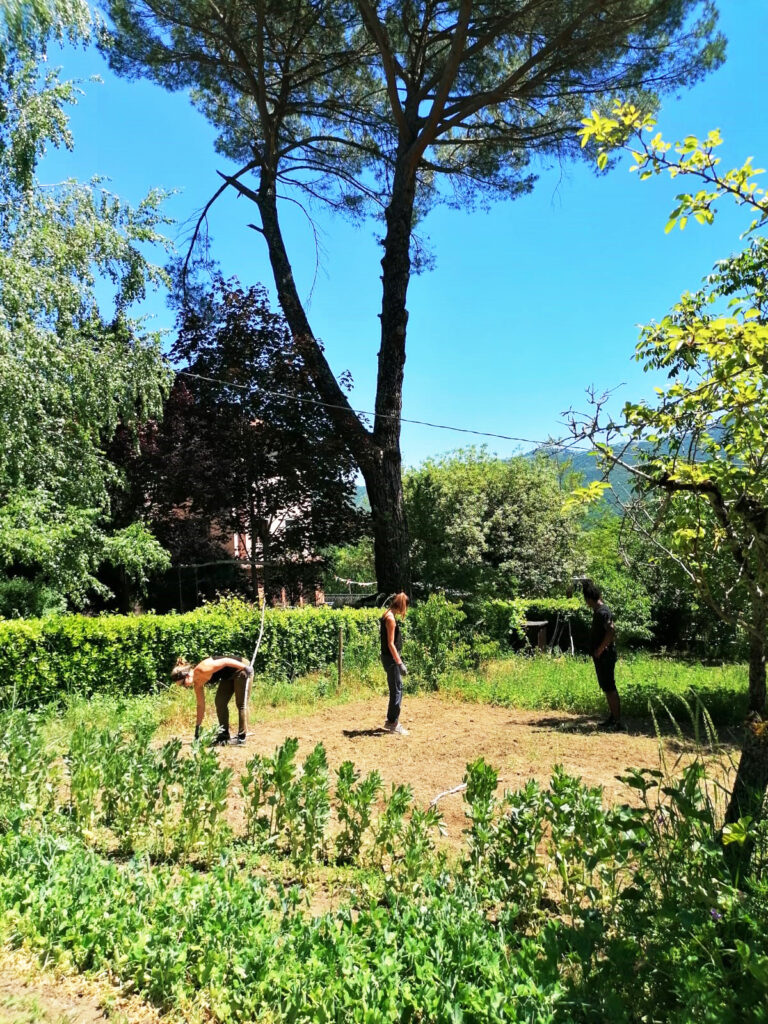 Total n° of volunteers: 4 + 1 (1 place left)
Countries involved: EU Countries (Spain, Portugal, Estonia + 1):
can be 500-2900 km from Rome
Mobility period: April/May 2021 to April/May 2022 (352 days)
Project Venue: the village of Anticoli Corrado (50 km from Rome, Italy)
Project n. 2020-3-IT03-ESC11-020253 and 2019-2-IT03-ESC11-016468 with the European Solidarity Corps
Why: the objectives
The goal of the project, through the promotion of the value of solidarity activities and the actions promoted by Europe, is to spread good examples of community regeneration, active citizenship, participation, shared management of heritage and the common good, sustainable development in internal areas and small municipalities with the support of civil and circular economy strategies. All in the context of a necessary restart following the emergency from the Covid-19 pandemic which put the entire territory of the Aniene Valley in difficulty.
The environmental center
The activities are focused around the Il Casone environmental education center, which aims to be a positive stimulus for the sustainable development of the Valley and a driving example for the dissemination of environmental, social and cultural issues, including sustainable tourism. Volunteers will work with different target groups to spread the values ​​of sustainability and recognition of territory through specific environmental education and animation activities, cultural events and meetings, participation in the stakeholder network, construction of proposals related to slow tourism, development and regeneration.
Relations with the community
We also intend to work on social, educational and cultural poverty due to the geographical isolation of children, young people and adults; the aim will be to revitalize initiative and curiosity towards cultural and environmental issues, stimulate participation in actions for the care of the territory and the protection and promotion of often underestimated natural, historical and cultural assets, and spread values ​​of solidarity and inclusion.
A very important role will be played by the formal and informal relationships woven with local institutions and informal bodies, with which it is intended to continue to build a forge of experimentation with the aim of spreading the European values ​​of interculture and solidarity those related to development and sustainable tourism.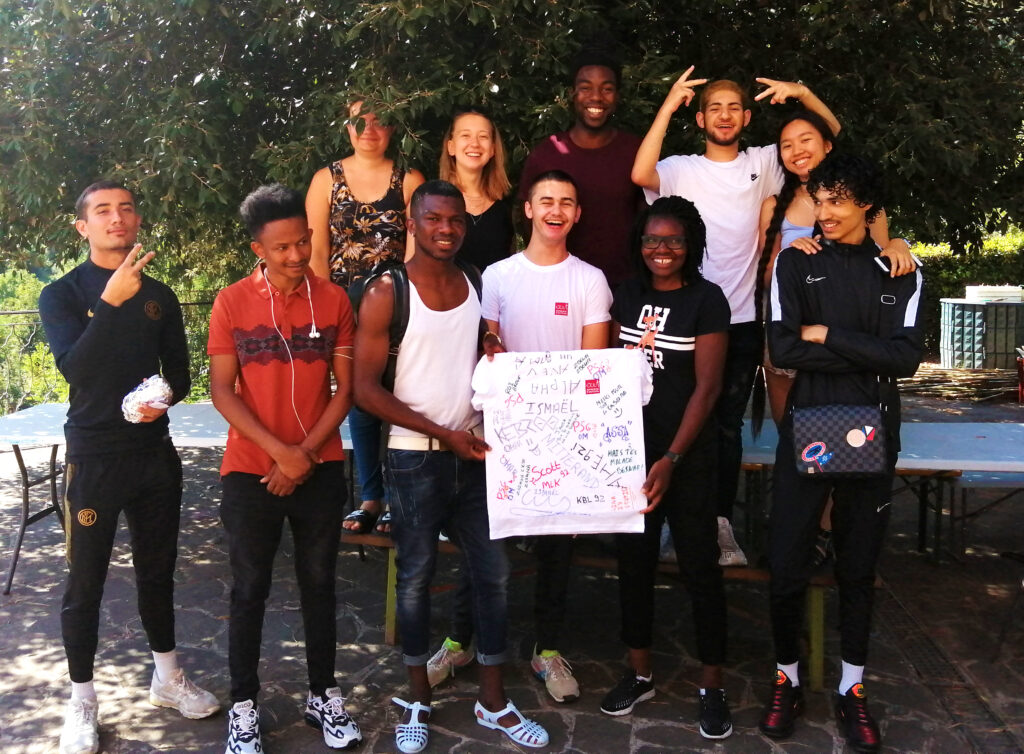 What: the activities
The projects consist both in a long-term activity with the formula of individual volunteering that will involve 5 participants from four european countries, for a 12-month volunteering project.
The volunteers will be involved in the activities of the Tavola Rotonda association and the local group of Legambiente and in the management of the Environmental Education Center Il Casone, in the Aniene Valley, concentrating the purpose of their mission on the issues of civil economy, environmental education, care and management of heritage and common good, community empowerment for young people living in rural settings, and the restart following the emergency from Covid-19.
Four fields of intervention
The activities in which the volunteers will be involved will be numerous and differentiated; they will include actions such as thematic workshops, seminars, promotional activities, moments of care and management, communication. The activities will be mainly distributed in four areas, which will however be very permeable with each other and will be based on a continuous exchange between the four volunteers and the rest of the organization:
public activities, events, training: combining formal, informal and non-formal moments and methodologies targeted at children, teenagers, adults and groups; informal events for the promotion of the territory and the Casone and the dissemination of different themes; summer camps and group stays for young people based on environmental sustainability, active citizenship, promotion and protection of cultural, environmental, historical and social heritage; group activities such as cleaning of green spaces, redevelopment of abandoned places, maintenance of paths.
media and communication: collection, management and dissemination of audio-video materials, web and offline communication, graphics, social networks, websites; promotion of environmental sustainability, sustainable tourism, civil and circular economy; promotion of territorial and Casone events, collaboration with partners; coordinated image management; collection, management and dissemination of information data on the territory, geo mapping; sharing content about volunteering in Europe to promote, motivate and inform citizens about opportunities and possibilities regarding funded programs like ESC.
reception, management of the structure: sustainable tourism and ecology, management of an accommodation facility based on principles of sustainability and environmental education center in the Aniene Valley; communication and promotion of issues such as sustainability, organic agriculture, environmental protection; design, construction and maintenance of the organic vegetable garden; organization, implementation and conservation of the fruit harvest of several grown plants on the land; support in reception activities, group management, in-house activities, maintenance and improvement interventions.
territorial network, public relations, local partners: maintenance and expansion of the territorial network, research and care for contacts, exploration of the valley, promotion of tourism and small municipalities, network of paths; participation in local and provincial coordinations; network of local and km0 producers, getting to know local farmers and learning their techniques, promoting the activities of self sufficient farms; work on other organic farms during the harvesting of olives and cherries; external communication in collaboration with the network; internal communication; finding methods to bring the community together.
All the proposed activities have the main purpose to create active citizenship that can stimulate the local population in the "restart" phase and to let them take part in the process of rural territory regeneration for the development of a social, economical and environmental sustainability.
How: selection of participants
We are looking for 5 participants:
young people between 18 and 30, from EU countries only
must have a distance band of 500-2900 km from Anticoli Corrado
they must be registered on the European Youth Portal (EYP – https://europa.eu/youth/solidarity_en)
France, Portugal, Spain, Estonia are the preferred countries; if candidates are from other countries, they have to find a sending organization.
Selection criteria
We will try to analyze the personal history and interests of the candidate, his experiences in volunteering and group activities, his knowledge of the issues addressed by the association, his attitude to listening and his willingness to learn and open up to novelty.
The selection will be mainly based on the motivation to participate, on the sharing of objectives, on openness to foreigners, on the ability to work in groups and work with the identified targets. We will try to create a heterogeneous group with respect to skills and personal history, interests, sex, trying to favor who can represent a resource in terms of personal growth and development autonomy while bringing richness to the associative mission. The selection will be transparent and will not be based on discrimination of any kind.
When
30 March 2021 – 16 March 2022 (last volunteer: April/May 2021 to April/May 2022)
End of selections: February 2021 postponed to May
Deadline for cv and motivation letter: February 15th
Who: the hosting organization
Tavola Rotonda – Associazione di promozione sociale – Rome, Italy
Tavola Rotonda association was born in 2005. It's a non profit association working in Rome area and its surroundings, especially in the valley of the river Aniene. It works in several areas, like environmental education, gastronomy, green economy, responsible consumption, civil economy and many cultural and social themes. Tavola Rotonda aims to promote creativity through projects about innovative ideas and development of the territory.
Since 2007 T.R. works in synergy with Legambiente Mondi Possibili, an environmental focused association, creating several activities aimed to a better world, hosting groups of people from all Europe aiming to volunteer in Italy.
T.R. organizes events of many kinds, always mixing culture, environmental care, entertainment, fun and creativity, as for example: non-formal education; summer camps, groups retreats, activities for the promotion of environmental issues, active citizenship, heritage protection; international and national volunteering camps; cultural events like festivals, film forums, public debates, workshops for adults, children or young people; activities for a responsible and sustainable tourism. More info
Where: the venue
Il Casone Valle dell'Aniene – Anticoli Corrado, Italy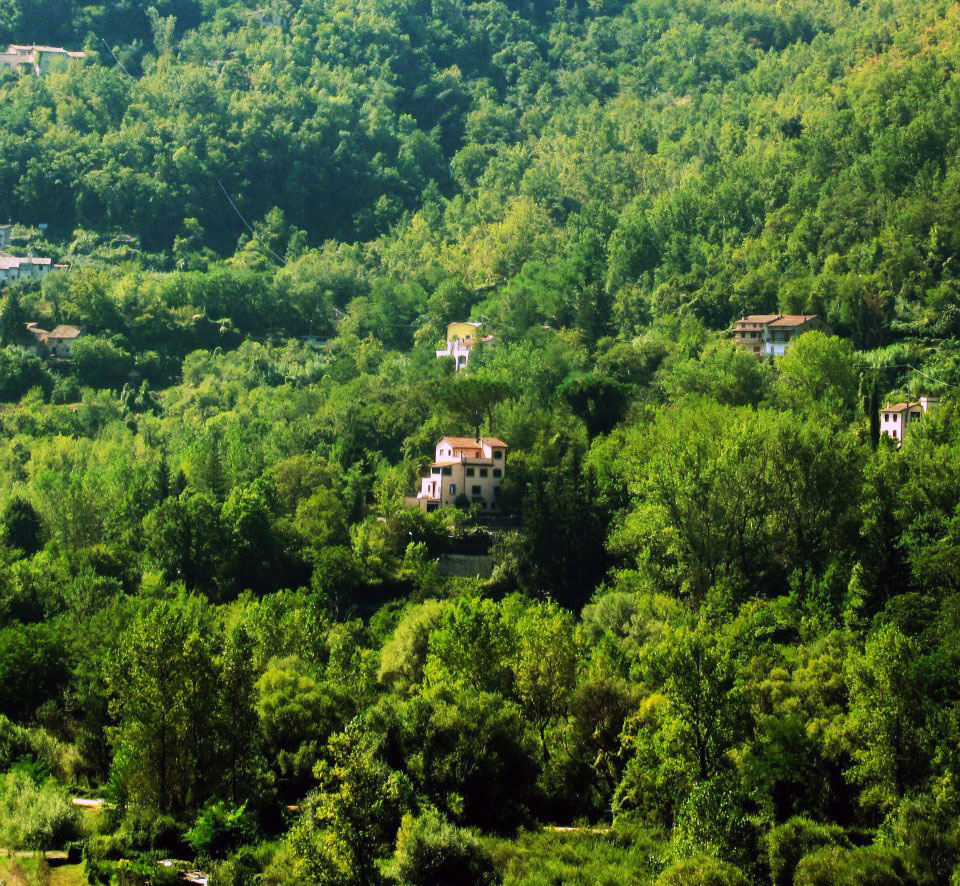 Il Casone is an environmental education center, hosting structure and venue for activities promoting environmental education, volunteering and civic economics. Here T.R. hosts summer camps, team building groups, volunteering camps, cultural exchanges for children, young adults, families or tourists. Every guest is involved in taking actions to protect the environment, save resources, getting to know the historical and natural heritage of the surroundings.
Il Casone stands at the foot of the hill of the little town of Anticoli Corrado, famous for its artistic history and medieval traditions, now in need of a new start. The accommodation facility has 6 shared bedrooms (from 3 to 5 beds), large common spaces, and a large garden around the house. www.valledellaniene.com | www.facebook.com/Ilcasonevalledellaniene
The village
Anticoli Corrado is a small town in the Province of Rome in the Italian region Lazio, located about 40 km northeast of Rome. It hosts a population of 858 and it covers an area of 16.3 km².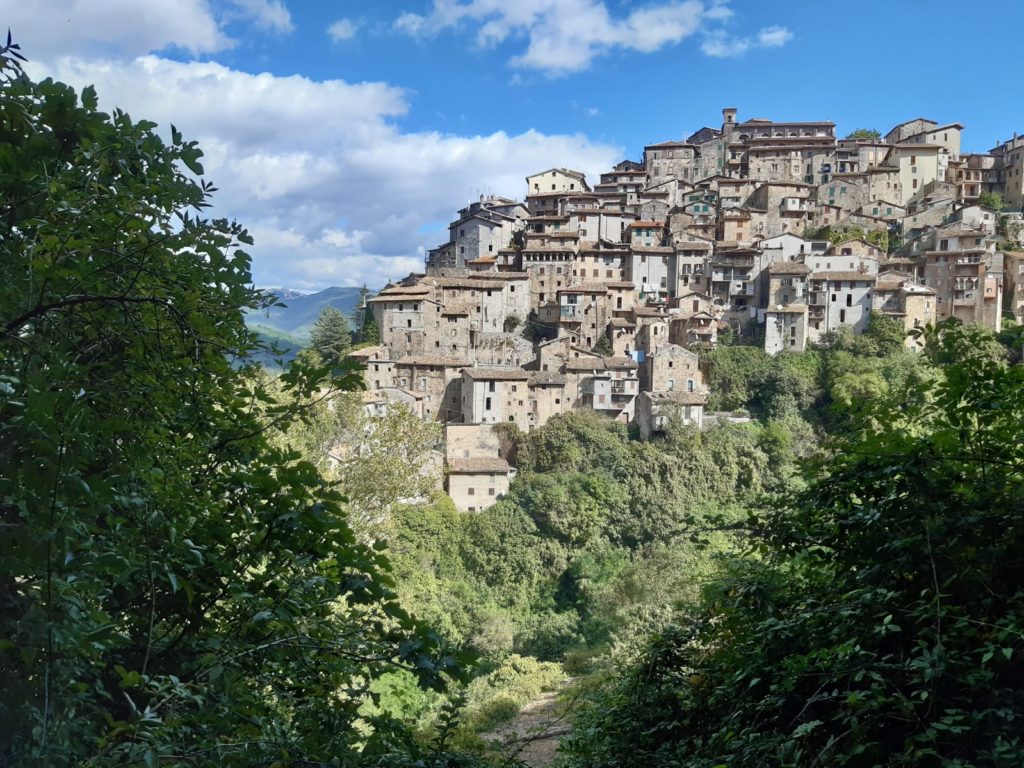 Anticoli Corrado borders the following municipalities: Mandela, Marano Equo, Rocca Canterano, Roviano, Saracinesco, and can be reached from Rome and Tivoli following Via Tiburtina Valeria. The town became very well-known in the 19th century (as "the town of artists and models") because its young inhabitants used to pose as models for the community of artists living near Piazza di Spagna in Rome. Some artists eventually went to see the birthplace of their models and found Anticoli a very picturesque site to the point of living there for some time. The town attracted artists until World War II. Anticoli and some of the neighbouring towns were portrayed in many paintings. Stanley Kramer's The Secret of Santa Vittoria (1969) was almost entirely shot here.
Anticoli Corrado has an important museum of modern and contemporary art and is a remarkable touristic place, but mostly for people from Rome. However it has an international reputation because of its history and artistic past, and the municipality, with the support of the local associations, wants to enhance this vocation. The volunteers will know and collaborate with the inhabitants of the village, coming into contact with a different lifestyle and learning to involve them.
Dates and accommodation
Food and lodgement costs offered by the coordinating organization are covered at 100% by the project. Volunteers will receive pocket money every month for food and personal expenses.
| | | |
| --- | --- | --- |
| Pocket money | €5,00 per day€150,00 per month paid within the first days of the month | € 1770,00 |
| Food money | €5,00 per day or full board – Including working and free days – excluding vacation days | max €1650,00 |
Arrival date: 30 March 2021 – Departure date: March 2022 Last volunteer: April/May 2021 to April/May 2022
Accommodation: an apartment in the village (3 rooms) shared with the other volunteers, with a kitchen and common spaces, wifi connection.
Want to spend a year volunteering in Italy? Apply!
Contacts info
Secretariat and administration Francesca Baliva – segreteria@tavolarotonda.org
Applicant organization A.P.S. Tavola Rotonda – Via Nizza 72, 00198 Rome, Italy
PIC 932317247 – OID E10074790 info@tavolarotonda.org | www.tavolarotonda.org