Tavola Rotonda: organization background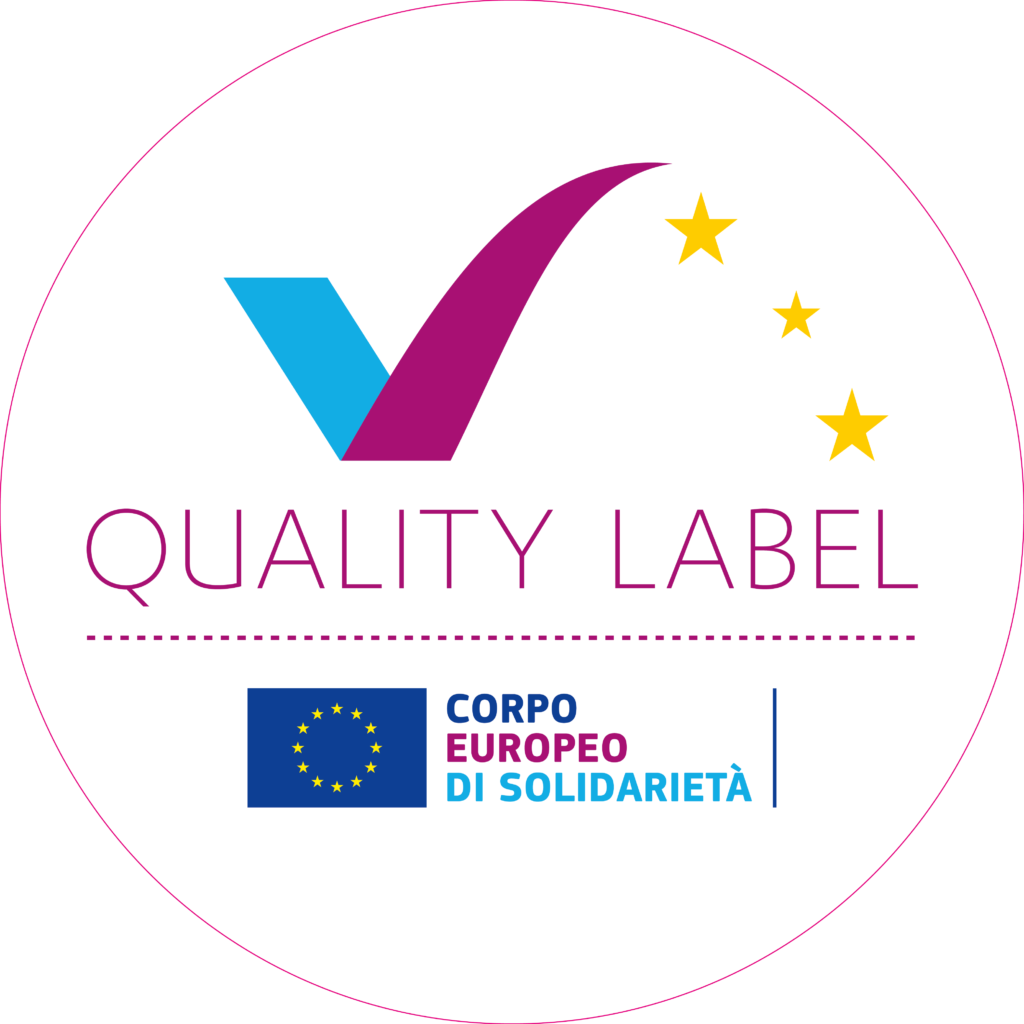 Tavola Rotonda (PIC 932317247 – OID E10074790) is an italian organization born in 2005 that works at a local level in the area of Rome and its province along the Aniene Valley. The aim of the organization is to invent, design and implement creative ideas and turn them into reality through an innovative and practical way. The main activities revolve around issues of environmental education, culture and events, sustainable tourism, slow food, green economy, responsible consumption and civil economy.
Since 2007 the organisation closely works with the Circolo Legambiente Mondi Possibili (a local group of the main Italian environmental association), with whom shares objective methods and put in practice different types of activities to participate and develop a sustainable world. The common goal is to create a better world.
| | | |
| --- | --- | --- |
| Quality Label Scope | | Volunteering |
| Role | | Expiry date |
| Supporting | | 31/12/2027 |
| Host | | 31/12/2027 |
| | Volunteers in activities lasting up to 2 months | 5 |
| | Volunteers in activities lasting 2 months and more | 5 |
| | Volunteers in volunteering teams activities | 20 |
Themes and activities
The organization activities can be divided in four areas:
training and non formal education – actions to share competences and knowledge by an integrate approach that mixes formal, informal and non-formal methodology and methods.
promotion of volunteering – summer and group camps for young people on environmental issues, waste, active citizenship, heritage protection
cultural events:  informal meetings to meet, discuss and inform about different thematics, including music festivals, cineforum, public debate, workshops for children and adults
eco and responsible tourism – management of an environmental friendly "countryhouse", hosting, maintenance, development of eco-friendly tourism in Aniene Valley, promotion of zero kilometer food, organic food, responsible consumption, environmental protection
All the proposed activities have the main purpose to create and generate a new sense of active citizenship and take part in the process of territory regeneration and social, economical and environmental interaction.
The association is composed of a diverse audience and an active network of local volunteers. The activities are addressed to a wide and different target, from children to adults. Target groups depend on activities carried out; for the most part it works with citizens and inhabitants of the territory on which the main activities insist; children, mainly in the age groups 5-14, with schools, in the age groups 13-18, with young people and families in the age groups 20-50 – but not excluding other age groups; people from all backgrounds and social contexts, with a view to promoting inclusion and profitable exchange as much as possible.
The association is active in the management of young people within volunteer projects starting from 2015, where it has been accredited for the first time, in the reception of EVS volunteers under the action key 1.
Over the years the international volunteers have been involved in education and development activities in the river Aniene valley, where the venue is: Il Casone, an accommodation facility and environmental education center, but also in Rome.
The association organizes events like "Magnalonga by bicycle" and the environmental festival Festambiente Mondi Possibili, organizes non-formal training courses with and for people with fewer opportunities, manages summer camps for children and organizes environmental education workshops for children, plans musical and silent disco evenings, theatrical happenings, cineforum and literary meetings. It carries out projects in collaboration with the Lazio Region, the Municipality of Rome, public health bodies and other entities. The project of La Scienza Coatta (scientific popularization in dialect) was born from one of his ribs.
With the European Solidarity Corps program that puts greater effort and emphasis on the role of volunteer as a support to solidarity actions and the development of activities aimed at encouraging care of the common good, the association has the opportunity to continue its local action aimed at local development towards community empowerment.
Completed projects
2016 – SVE 2016-2-IT03-KA105-008996 – European Voluntary Service project. 6 months hosting – 2 volunteers from France and Finland (Bertrand and Ellinoora)
2017 – SVE 2016-3-IT03-KA105-010111 – European Voluntary Service project. 6 months hosting – 2 volunteers from France and Germany (Charlene and Sabrina)
2018 – SVE 2017-2-IT03-KA105-011601 – European Voluntary Service project. 6 months hosting – 2 volunteers from France and Greece (Leora and Vasiliki)
2018 – SVE 2017-3-IT03-KA105-012196 – European Voluntary Service project. 6 months hosting – 2 volunteers from Georgia and Germany (Nino and Hanna)
2019 – SVE 2018-2-IT03-KA125-014101 – European Voluntary Service project. 12 months hosting – 4 volunteers from France, Spain, Germany (Florian, Elisa, Alvaro, Lina)
2019 – Training 2018-3-IT03-KA105-015023 – Erasmus+ Key Action 1: Learning Mobility of Individuals – Training WEcan! The role of youth workers in local development – 23 participants from United Kingdom, Greece, France, Spain, Estonia, Czech Republic, Italy
2020 – ESC 2019-2-IT03-ESC11-016468 – European Solidarity Corps. 12 months coordinator and hosting – 3+1 volunteers from France, Estonia, Czech Republic (Jorai, Van Anh, Mariliis)